Game over (for now) – the CMA blocks Microsoft's acquisition of Activision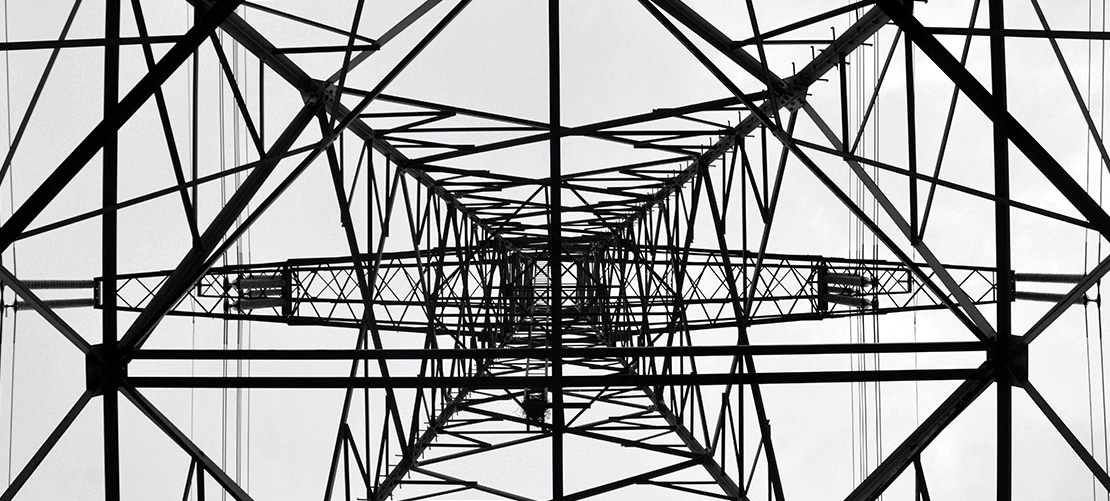 Microsoft's $68.7 billion gambit to acquire the game developer Activision was blocked by the UK's Competition & Markets Authority ("CMA") on 26 April 2023, following a seven-month Phase 2 review.
Whilst the CMA has long signalled its scepticism towards the deal, such that its prohibition decision will not have come as much of a surprise to many stakeholders and practitioners, it is nonetheless a significant decision.
Mission failed – why was the CMA opposed to the deal?
The parties' activities
Activision is a video game developer with a catalogue which includes Call of Duty ("CoD"), Overwatch and World of Warcraft. Activision's proprietary games are developed for console devices (i.e., Xbox, PlayStation and Nintendo), as well as for personal computers ("PCs") and mobile devices. CoD is, perhaps, the most successful video game franchise of all time, where the most recent version of the game, Modern Warfare II, generated over US$1 billion in sales within the first 10 days of its release in October 2022.1
Microsoft is a global technology company which (inter alia) created, owns and develops the video gaming console system known as Xbox.2 Additionally, Microsoft is a video game developer itself – producing titles like Halo exclusively for Xbox – and, most relevantly of all, has recently expanded into the cloud gaming market through the launch of the eponymous Xbox Cloud Gaming service.
What markets were potentially affected?
The CMA considered two main markets in its in-depth assessment:
(1) UK's gaming console market: This is dominated by three key players – Microsoft (Xbox), Sony (PlayStation) and Nintendo (Switch) – and has seen little or no entry from rivals in the last 20 years. This is due to several factors, including the issue of network effects where, much like social media platforms, users are incentivised to use consoles which are already used by their friends and others (particularly where particular games have multi-user functions); and
(2) UK's cloud gaming market: This is a fast-developing, nascent segment of the UK's overall gaming market. Cloud gaming is, in fact, emerging as a distinct alternative to traditional console and PC gaming markets. Unlike consoles and PCs (which require games to be downloaded and played using local software), cloud gaming allows games to be operated using remote servers, meaning users can access these same servers through all manner of devices (e.g., mobile phones, tablets and even smart TVs) and play these games through these alternative means.3 The CMA has noted that, for this reason, cloud-gaming represents a "disruptive force in the gaming industry".
Why did the CMA decide to block the deal?
Interestingly, the CMA concluded that the deal did not raise any substantial lessening of competition ("SLC") in the UK's gaming console market. However, the CMA concluded that there was a relevant SLC in the UK's cloud gaming market.
Breaking this down:
1. The UK's console gaming market
The CMA chiefly considered whether, post-merger, Microsoft would have the ability or incentive to make CoD and/or other Activision gaming content exclusive to its Xbox devices, thereby foreclosing rivals' access to Activision's content. Activision's gaming content is among the most popular in the world and the UK's gaming console market already suffers from low levels of competition (as explained above).
The CoD franchise was the key piece of the puzzle here. CoD is only available on two types of consoles (PlayStation and Xbox). For PlayStation, CoD accounts for a significant proportion of its users' gametime, implying that losing the franchise to Xbox would see an important reduction in its content offering (in terms of relative value in the eyes of users). This was reinforced by survey evidence, which suggested that as many as 24% of PlayStation users would switch entirely to Xbox purely on the basis of CoD being made exclusive to the latter.
However, the CMA ultimately determined that, whilst Microsoft would have the ability to make CoD exclusive to Xbox, it would have no incentive to do so. The main reason for this was that, based on quantitative models prepared by the CMA and the parties, Microsoft was not expected to generate any financial benefits from pursuing this foreclosure strategy. To the contrary, Microsoft was actually expected to incur significant financial losses over a five-year period by making CoD exclusive to Xbox. The CMA therefore concluded that there was no ultimate risk of an SLC arising from this theory of harm.
2. The UK's cloud gaming market
As a new and emerging market, the CMA noted that a cloud gaming provider will need a strong gaming catalogue and its own cloud infrastructure (or access to the same) in order to succeed as a credible player.
As with the console gaming market, the CMA was concerned whether Microsoft would have the ability and incentive to make Activision's games (particularly CoD) exclusive to its Xbox Cloud Gaming service. This question was ultimately answered in the affirmative.
As a new market, incumbent providers of cloud gaming services are motivated to seek early market power. They recognise that a broad portfolio of available games and reliable cloud infrastructure will be important factors in drawing early users. Moreover, the greater the number of early users that are drawn in, the more such players can develop through the same network effects present in the console gaming market.
Microsoft is uniquely placed to secure a strong position in this market. Microsoft can stream games easily via its proprietary Windows servers without the need to pay a licence fee to third-party cloud platforms. Microsoft also has an existing range of popular games from its Xbox universe that it can already make available on its cloud gaming platform. If Activision's content were made exclusive to the Xbox Cloud Gaming system this would, on top of these other factors, be expected to result in significantly reduced competition in the UK's burgeoning cloud gaming market. Microsoft's incentives to pursue such a foreclosure strategy were deemed to be too great to allow the deal to proceed.
Importantly, the CMA rejected Microsoft's offer of a behavioural remedy whereby it would commit to license Activision's gaming content to other cloud gaming providers for a period of 10 years. Among other constraints, the CMA noted that its ability to actively monitor, much less enforce, this remedy would be limited. In any event, the CMA did not consider that a 10-year period would be sufficient in terms of its duration to preserve an adequate level of early competition in the cloud gaming market.
Next steps – the game's difficulty level increases
Microsoft has vowed to appeal the CMA's prohibition decision to the Competition Appeal Tribunal ("CAT"). Any appeal of a CMA merger decision is limited to a review of the legality of the CMA's decision-making process on judicial review grounds, as opposed to any substantive review of the decision itself. This means that any prospect of success will be premised on identifying a fundamental error in the CMA's procedure or other material impropriety in the review. This will make the bar to such an appeal much more difficult.
Meanwhile, the merging parties still face merger control reviews on multiple fronts, where regulators in the EU, Australia, New Zealand, South Korea and Turkey are still scrutinising the transaction. The deal has already secured clearances in Brazil, Chile, Japan, South Africa, Saudi Arabia, Serbia and, most recently, Ukraine.
Separately, too, the parties are set to begin a trial in the U.S. to appeal the Federal Trade Commission's ("FTC") decision to prohibit the transaction.
Comment
The CMA's decision to prohibit the Microsoft / Activision deal raises a number of important considerations.
For one thing, it perhaps draws an early line in the sand as to how the CMA will treat mergers in the digital space going forwards. It is a salient coincidence (or not) that the CMA's prohibition decision was announced on the same day that the long-awaited Digital Markets, Competition and Consumer Bill ("DMCCB") was proposed to the UK Parliament. The DMCCB will, among other things, usher in a new regulatory regime for digital markets in the UK, introducing behavioural obligations for platforms deemed to have so-called strategic market status ("SMS") and mandatory merger reporting obligations for these SMS firms. Whilst the DMCCB does not materially affect the CMA's standard of review, it does perhaps signify the more stringent approach that the CMA will take to mergers in the digital space.
For another, the decision highlights the increasing divergence between the CMA's approach to merger control reviews and the approach taken by the European Commission ("Commission"). Since Brexit removed the applicability of the "one stop shop" principle to the UK, deals which trigger the thresholds under the European Merger Regulation ("EUMR")4 can now be reviewed in parallel by the CMA if either (or both) of the UK's applicable threshold tests are also met. Pre Brexit, such deals would have been subject to the exclusive jurisdiction of the Commission (barring certain exceptional circumstances). Whereas some stakeholders would have expected to see consistency between the two authorities' respective assessments of such deals, recent years have indicated that there is a significant divergence when it comes to remedies in particular. The Commission has shown itself more disposed to accept behavioural remedy packages (indeed, the current signals are that the Commission is willing to accept behavioural remedies in the Microsoft / Activision deal). By contrast, the CMA has shown itself generally opposed to behavioural remedies and has not accepted any in the last three years. Furthermore, it has rejected behavioural remedies which were offered to (and accepted by) the Commission on the same or equivalent terms, such as in the Cargotec / Konecranes deal.
The upshot of all this for deal parties is that transactions involving big tech and/or multiple merger control reviews face increasing tougher odds and more unpredictability. For Microsoft, the urge to fling the metaphorical controller away in frustration is understandable, but the result cannot be said to have been unanticipated. Time will tell whether the appeal to the CAT bears any more success.
2Users of Xbox consoles typically purchase and download games through Microsoft's Xbox Store, which is a digital marketplace similar to the App Store or Google's Play Store where users can (upon purchase) download these games straight to their Xbox consoles without the need to purchase physical copies at a bricks-and-mortar retailer.
3Cloud gaming providers are facing challenges, particularly in maintaining the quality of the user experience when games are streamed as opposed to being played on consoles or PCs. However, the CMA has noted that rapid improvements are being seen in this respect.
© Stephenson Harwood LLP 2023. Information contained on this page is current as at the date of first publication and is for general information only. It is not intended to provide legal advice.